So, I just read about a competition online that is being held by superstar comic writer extrodinare, Jeff Parker. Don't know who he is? Well, that is a shame.

He wrote this. This is The Hood.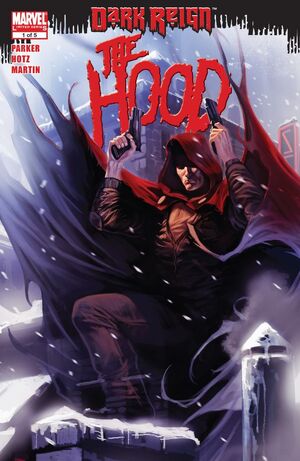 And this. Mysterius the Unfathomable was a great 6 issues series about a magician who is like that weird uncle you like but the rest of the family seems to shun. It was awesome.




He is one of the most creative writers out there and since everyone on this thing knows how good my taste is, you should believe me.

Well, a travesty has occured. You see, Jeff wrote one of my all time favorite comics, called the Exiles. It was about a group of alternate universe X-Men that jump from universe to universe trying to set the world back on the path it is supposed to be on. And, like all things good, it was cancelled. Well, you can read about the contest here but what I am writing about is to...


You see, Jeff Parker is not all there. He currently writes a book called Agents of Atlas that involves, and I shit you not, a Giant Talking Gorilla, a killer Robot, a Uranian who can read minds, the Princess of Atlantis, Venus the Goddess of Love and a de-aged Asian guy who is also a secret agent and leader of a secret society. Oh, and I forgot there is also a talking Dragon named Lao.
WTF right? But it is awesome. I turn people on to this book every chance I get while working at Titan Comics. In fact, I got my best friend to read it and he dropped a higher selling book so, in his words, "I don't worry that New Avengers will get cancelled, but I am giving my dollars to AoA to hopefully help save it."
So, Jeff Parker has challenged me, not me personnaly but via his blog, to get people to read his stuff. I will start by saying I read everything he writes and that isn't an exaggeration. All of the books I talk about I have, or will have when they come out.
This looks like it is going to be a fun book and I can not recommend the team enough. However, I don't have to as you can not only read a free B/W preview of the first issue here but you can also see how many good reviews it is getting.
I have read this book since it started and will not stop. It is essentially about villians who walk a fine line between going straight and secretly still being as bad as they can get away with. It has some twisted people on the team and is always one of the first books I read. Jeff is taking over soon and I can't wait.
He also has a couple of other projects out that may tickle your fancy.
Gorilla Man even thinks, "That Trinity is a Swell Guy". (It is hard to see but Jeff actually drew this for me in my copy of the Agents of Atlas Hardback.)

So, in closing, here is what I am going to do. If you go out and buy a Jeff Parker comic and don't like it, I will refund your money. No joke, I will give you back the $3 you spend if you don't enjoy it. You will have to tell me why, but I will. This doesn't count if you already buy any of them, but only one person who reads this does.
That is all,
Newt